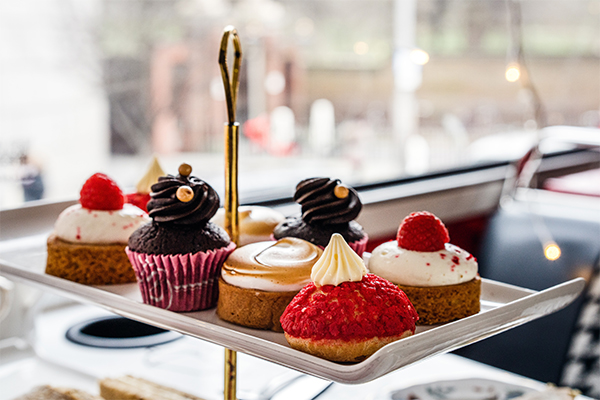 Course Duration : 6 Months
Affiliated with City & Guilds, London (UK) & Food Industry Capacity and Skill Initiative (FICSI)
We offer Diploma in Patisserie & Bakery Science.
Institute offers 100% egg free & gelatin free course. 100% Job Placement
Our Offering:
6 Months Diploma Course in Bakery Science & Technology.
Full Time Program (26 Weeks-22Weeks Hands On Practical & 4 Weeks Theory)
Bakery Practical - 100% Hands on classes.
Theory-Functions and science of ingredients and Bakery Technology.
Safety at work place & food safety.
A Importance of personal hygiene in food business.
Art of decorative food for presentation with latest technique
Industry expert trainers
In house Store
42 Hours Training Per Week
Monday to Saturday 10 AM to 5 PM
Syllabus:
Theory & Hand's On Pactical
Food Safety & Hygiene
Bakery Technology & Management
Basic To Advance Level Cake Decoration
Cream Cakes, Cupcakes, Fondant Cakes (whipped Cream, Butter Icing, & Royal Icing), Wedding Cake
Petit Gateaux, French Pastries, Brownies, Entremets
Chocolate & Pralines, Confectionary, Exotic Truffle, Energy Bar, Marshmallow & Jelly
French Macaroons, Croissants, Meringues, Cookies, Biscuits, Breakfast Pastries, Khari, Toast, Baked Snacks & Savory Canapés
Plated Desserts, Frozen Dessert & Hot Dessert
All Types Of Bread, Artisan Breads, Stuffed Breads And Science Behind Bread Making, Viennoiserie
Pie, Tart & Puff-pastry
Chocolate Sculpture
Sugar Art
Theory & Practical Assessment.
Who can enroll ?
10th Pass Student With No Age Limit
Only 22 Students Batch
Fees Structure
Registration Amount 5000/- which Includes (Toolkit + 2 chef coats + 2 Aprons + 1 cap)
Course Fees 2.50 Lac*
Examination fees
Certificate fees
All course and study material
Required Ingredients
Everyday tasting & take home your creation
Workshop by expert faculty chefs